Mariam Lo Fo Wong, massage therapist
Mariam has followed a professional education at the Academy for Massage and Movement Amsterdam.
A versatile training in holistic bodywork: massaging from within meditative attention, inner peace and presence.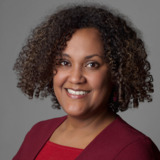 Mariam Lo Fo Wong massages intuitively and energetically.
Her massage stile is a mixture of holistic massage, deep tisshue Massage, Holistic Pulsing and Indian foot massage.
All this is based on the giving of attention. Always seeking a balance in a massage is what Mariam experiences as extremely fascinating.

Mariam keeps inviting you to let go and deeply enjoy a wholesome touch in the here-now.
Give yourself this experience!